I am a member of the Everywhere Society and Everywhere has provided me with compensation for this post. However, all thoughts and opinions expressed are my own.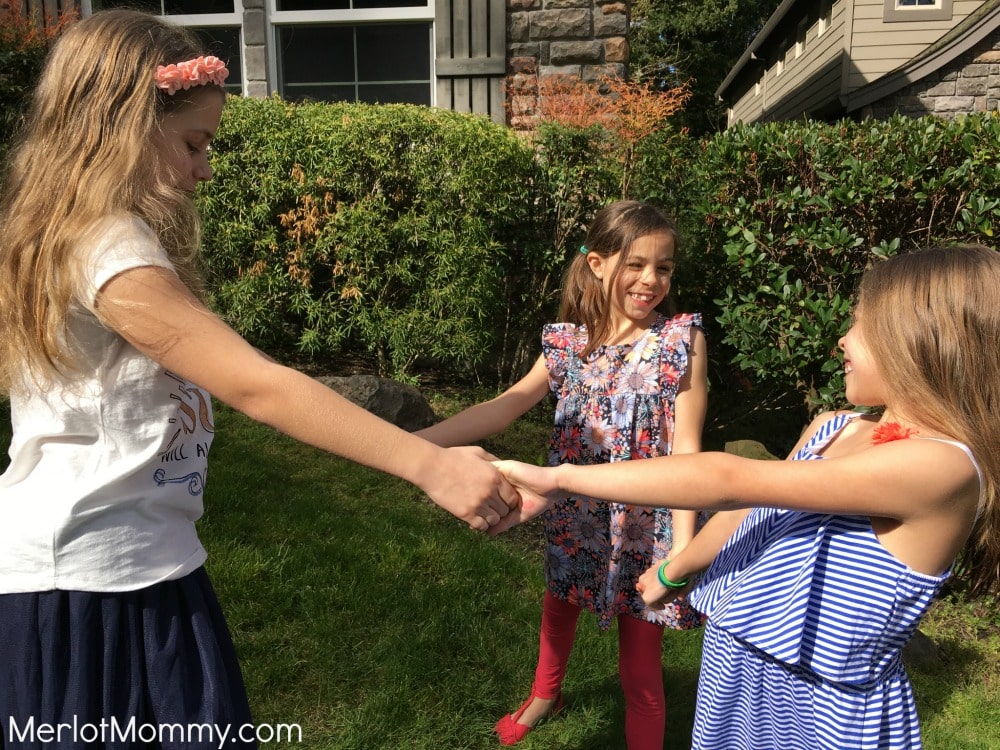 Spring is here and that means a whole new wardrobe with lightweight clothing is ready to be worn. We're having sunnier days in the Pacific Northwest. It's time for long weekend getaways just because. Many schools are still having spring break and summer is just around the corner, which means lots of vacations. No one wants a packing mishap because they didn't plan. It's inconvenient at best, and sometimes downright expensive.
We're headed to Florida in 10 short days. My girls have their OshKosh B'Gosh outfits all packed and ready. I have a few helpful packing tips for you to help make packing easy with kids. If you can, try to keep it to one small suitcase per person, especially for a short trip. Who wants to check luggage if you don't have to? It's an extra hassle and can be an added expense.
Travel Packing Tips and Packing Checklist
Make a List
For a big trip, a couple of weeks before my trip I like to start mentally packing before I even get my suitcase out of the storage area. As the trip gets closer, I'll start setting things in the suitcase and checking off items on my free printable Packing Checklist to see what I have and what I need to get.
As the trip gets closer, maybe a week out, I'll start setting things in the suitcase and checking off items on my Packing Checklist to see what I have and what I need to get. I'll also start a list of things I may need to pick up at the store, such as new toiletries. (I actually have a family travel checklist and a travel checklist for conferences, that's how much I travel!)
For a short trip, that planning timeline gets cut down to maybe a week beforehand.
Organize
I love storage bags and packing cubes. You can't go wrong with Ziploc bags or packing cubes to keep things organized in your suitcase or luggage. Pill containers (like the Monday–Friday organizers you get at the dollar store) make great containers for organizing jewelry and small items like that, in addition to organizing your medications.
Choose Wrinkle-Resistant Fabrics
If suitable for your destination, select wrinkle-resistant fabrics that pack easily that by rolling or folding compactly. Fabrics with a higher percentage of polyester wrinkle less. Remember those storage bags and packing cubes? Use them. These fabrics will help keep your clothes fairly wrinkle-free while conserving space. Another magic trick? Downy Wrinkle Release.
Pick Similar Colors
Pack outfits with similar colors. Choose neutrals that can have pieces you can wear with repeated bottoms or tops for mixing and matching to save space. You can also reduce the number of pairs of shoes you choose if you select items that all match. I know limiting the pairs of shoes may be the hardest part of packing (it is for me!) but you'll thank me when you don't have 14 pairs of shoes in your suitcase. Choose pops of color in your jewelry or scarves for accessorizing your outfits, items that are much smaller to pack and are lightweight.
Pack Layers
Regardless of where you travel, make sure you have a few layers. You don't need a lot depending on where you are headed, but even in a place like Florida, when it's 90 degrees and humid out during the day, it's cooler at night and air-conditioned inside. You'll also experience thunderstorms during the afternoon, so I'll be bringing a lightweight cardigan and an unlined windbreaker.
This is the hardest part of packing and that is selecting shoes to take with you. If you pack outfits that are similar in color, then you can pack shoes that match and save room. Not only can you cut down on the shoes you take, but this goes for jewelry and makeup too. If you are wearing clothes every day from the same color family then you only need make-up and jewelry that goes with it as well. Take clothes that you can layer and can wear a few times.
Don't Overpack
You don't have to pack everything.  You can always pick up a few items while on your trip that you must have and don't have room to pack. Remember no matter where you are going there will be a store there.
Use Travel Hacks
The pill container is one of my favorite travel hacks. Downy Wrinkle Release is another. A shower cap is a perfect shoe protector to keep your dirty show bottoms off your clean clothing and weighs nothing and can be packed easily. And extra Ziploc bag or two is perfect for last-minute wet items such as bathing suits you may need to throw in your suitcase for your return trip.
Just a little bit of work will have you prepared for your next adventure and save you luggage fees and extra space for souvenirs.