Thanks to Fox Home Entertainment Insiders for sending us Boss Baby Movie and a fun set of family mission kits to host a family movie night. As always, all opinions are our own.
Nothing says family movie night like a fun family mission! We baked our "closer cookies," completed a few missions, and took notes on the bossiest film of the summer during our mission-themed Family Movie Night!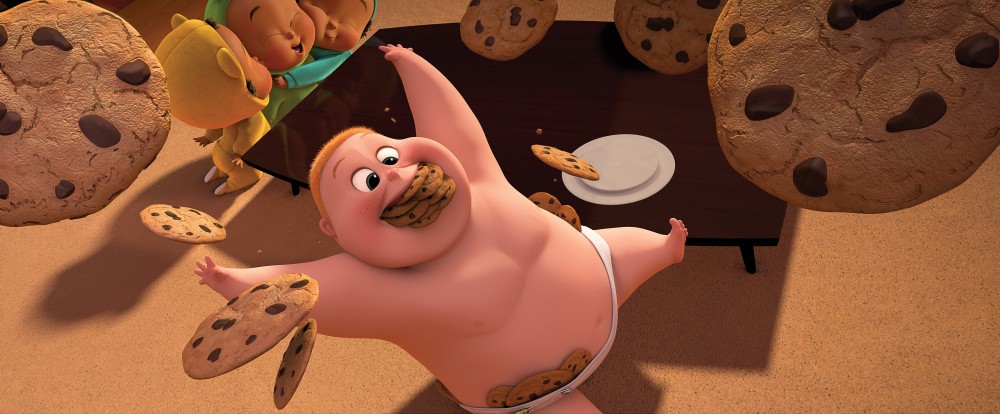 To complete our movie night, we made some Spicy Tuna Sushi Stacks in honor of the film, since Boss Baby loves Spicy Tuna Rolls.
Spicy Tuna Sushi Stacks
Ingredients
Sushi rice, 1 cup cooked
2 tbsp. rice vinegar
2 – 2.6 ounces Starkist Thai Chili Tuna Creations
1 mango, diced
1 avocado, mashed
1/2 tsp. lemon juice
1/4 tsp. salt
1/4 tsp. pepper
Sriracha sauce
Soy sauce
Nonstick cooking spray
Directions
Prepare the rice according to the directions. (We use the pressure cooker for quick, perfect rice every time). Toss the cooked rice with the rice vinegar and let the rice cool completely.
Mash the avocado, lemon juice, salt, and pepper together in a small bowl.
Empty the  Starkist Thai Chili Tuna Creations into a bowl.
To assemble the Spicy Tuna Sushi Stacks, spray the inside of a 1/2 cup measuring cup with a nonstick spray. Fill 1/4 of the way with mango, layer 1/4 of the way with the avocado mash, layer 1/4 with the tuna, and fill the final layer with rice. Make sure the layers are packed in so the stacks stick together inside the cup. Take a knife and lightly run it along the inside edge of the measuring cup and invert onto your plate to release the stack.
Top with Sriracha sauce. Serve with Soy sauce or other condiments.