During D23 Expo days, we had a morning of exclusive access to the Walt Disney Archives exhibit "A Pirates Life For Me" on the D23 EXPO show floor. It was nice to have some time in the exhibit without anyone other than our small group and to have Rebecca Cline, Director of the Walt Disney Archives, on hand to answer questions and give us a guided tour of the archive material.
"Walt Disney Archives Presents–A Pirate's Life for Me: Disney's Rascals, Scoundrels, and Really Bad Eggs" was a 12,000-square-foot exhibit, located on the D23 Expo show floor, that honored Disney's treasured pirates from film, television, and the beloved Disney parks attraction that has thrilled guests from Anaheim to Shanghai. Hundreds of props, set pieces, photographs, costumes and never-before-seen items were on display.
We saw some never-before-seen materials from the Walt Disney Archives. Check out this tour of some of the materials we saw!
And we saw some pretty neat stuff from the parks, too!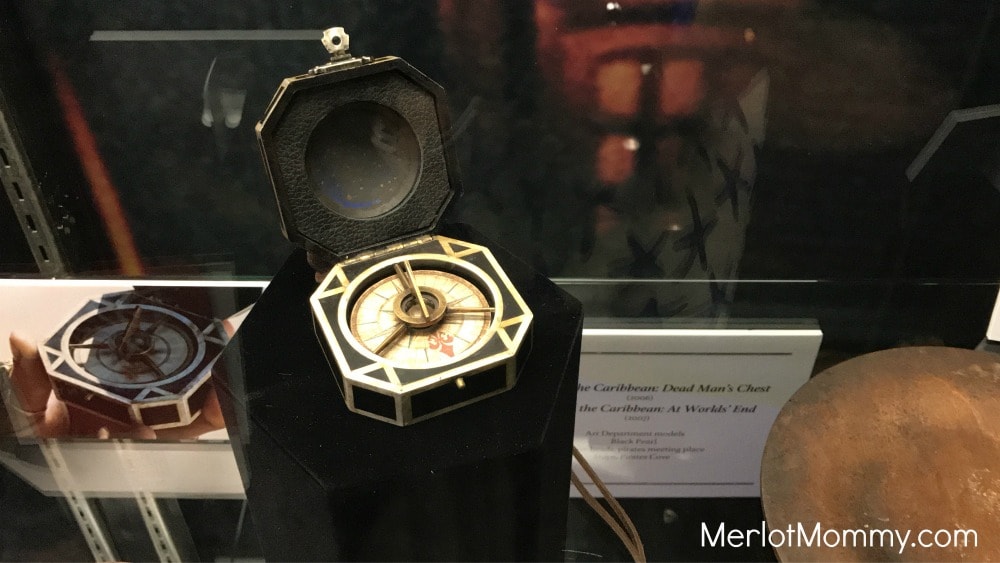 Included in the collection was a 23-foot-tall set model of the Black Pearl ship, the Dead Men's Chest, and more original props and set pieces, including items from the new film PIRATES OF THE CARIBBEAN: DEAD MEN TELL NO TALES.
Also on the show floor, the Archives displayed "Fantastical Fashions," a dazzling selection of dresses worn by beloved heroines and sinister villainesses. Costumes from six of Disney's live-action fantasy films were showcased including Enchanted, Maleficent, and Beauty and the Beast.
D23 Membership
We also had a chance to chat with Michael Vargo, Vice President, D23: The Official Disney Fan Club and the Walt Disney Archives and learn all about the details of the D23 memberships (I've had a Gold Membership for several years now). If you're a Disney fan, it's an easy and well-spent $79 annual membership with lots of perks. There's a free membership, as well, but the Gold level is my favorite.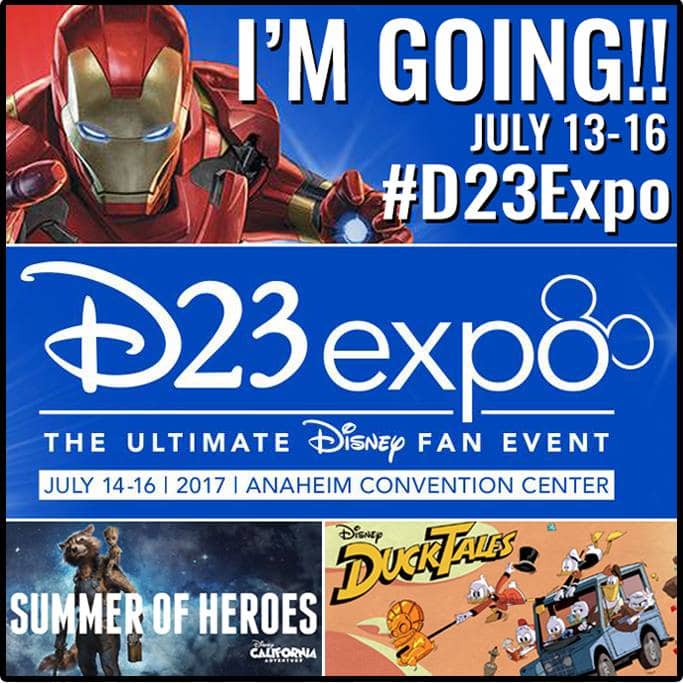 I've been invited to an all-expenses paid trip to Anaheim. As always, all opinions are my own.
[vc_row][vc_column][vc_basic_grid post_type="post" max_items="9″ style="load-more" items_per_page="12″ item="basicGrid_VerticalFlip" grid_id="vc_gid:1500479747515-2dcf4378-5a7a-4″ taxonomies="2045″][/vc_column][/vc_row]